RAF Church Fenton Goes Quietly
RAF Church Fenton closed on New Year's Day 2014 - Mick Britton summarises the history of the Station from its opening in 1937.
3-Jan-2014
RAF Church Fenton near Tadcaster, North Yorkshire, a former Battle of Britain fighter base which produced the only fighter VC of the Second World War closed at the end of the year without any fuss or ceremony; the Yorkshire Universities Air Squadron (YUAS), its only tenants, having made the short move to RAF Linton-on-Ouse before Christmas.

The base was constructed as part of the pre-War RAF Expansion Plan and opened in June 1937, its first residents being No. 72 and 213 Sqns. the former equipped with Gloster Gladiators and the later with Gloster Gauntlets. However No. 213 soon moved out to be replaced with the Hawker Demon equipped No. 64 Sqn.

Both squadrons had re-equipped by the outbreak of War, No.72 Sqn. with the Vickers - Supermarine Spitfire and No. 64 with Bristol Blenheims. The former opened the Station's account by dispatching a pair of Heinkel 115s into the North Sea on 21 October 1939 but thereafter soon moved out leaving its successors, the Hawker Hurricane equipped No.73 Sqn. to defend Yorkshire from the Luftwaffe's only daylight raid on northern England of 15 August 1940. Another squadron, which had actually formed at the Station, No.249, had moved south where the air battle was at its fiercest and the next day one of its pilots, Flt.Lt. J B Nicolson took part in a combat over Southampton for which he was awarded the VC, the only one going to Fighter Command in the entire war!

As the threat to northern England subsided, Fenton continued to be a forming ground for squadrons who would take up the offensive and during 1941 it served as a base for a night fighter Operational Training Unit equipped with Bristol Blenheims followed by Beaufighters. The squadrons raised or based there were from various Allied nations including Australia, Canada, New Zealand, Poland and the USA (this being No.71 - the original Eagle Squadron composed of Americans who had enlisted in Canada). These were mainly day or night fighter units equipped with Spitfires or Mosquitos depending upon their role.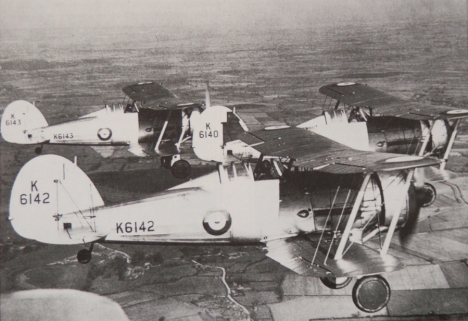 Fenton 1937 - Gladiators of 72 Sqn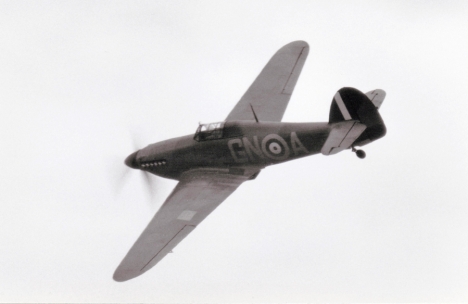 Fenton fighters 1940 - BBMF Hawker Hurricane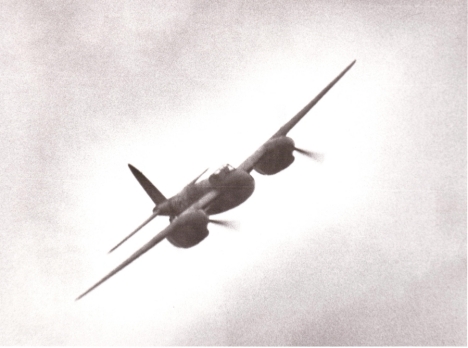 Fenton fighters 1942 - 45 - de Havilland Mosquito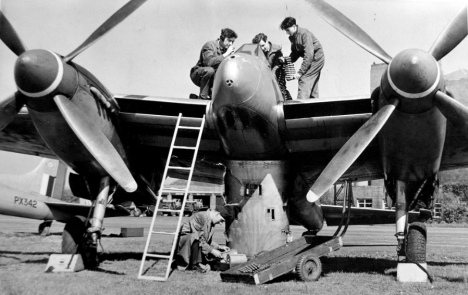 Fenton fighters 1947 - DH Hornet

With the end of hostilities came uncertainty about the Station's future (it was even mentioned as a potential airport for Leeds) but this was resolved when it entered the jet age by accommodating No.263 Sqn. equipped with Gloster Meteors. However their stay was only brief and they were succeeded by a wing of De Havilland Hornets (one of the last prop driven fighters) which was so fast that it was used to simulate jet bombers in early post war air exercises. These in turn were succeeded by Meteors in the fifties during what was certainly the Station's Golden Age when it accommodated a wing of three famous squadrons (Nos. 19, 72 and 609) that operated the day and night fighter variants of the type. These were replaced in due course by the Hawker Hunter and the Gloster Javelin. As the jets grew bigger and reaction time shortened, the disadvantages of the Station's inland location became evident and the squadrons moved out to RAF Leconfield. The Station was transferred to Training Command in 1959 though under-utilised until 1962 when No. 7 Flying Training School (FTS) equipped with Hunting Jet Provosts moved in. However its tenure proved short, as it was disbanded in 1966 as part of the package of Defence cuts which were a consequence of the withdrawal from East of Suez. This left just the De Havilland Chipmunks of the Primary Flying School and Leeds UAS and it was no surprise when the Station closed for the first time in 1972, reverting to a Relief Landing Ground (RLG) for RAF Linton-on-Ouse.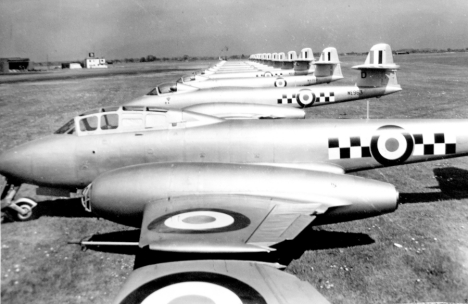 Fenton fighters 1953 - Gloster Meteors 19 Sqn.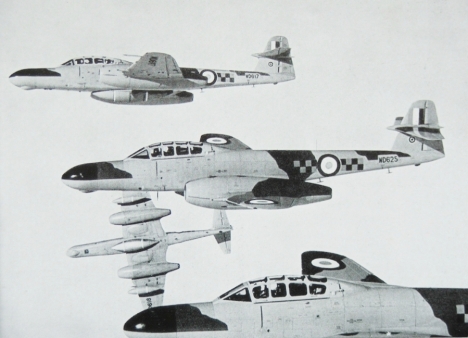 Fenton fighters 1957 - Meteor NF 11s 85 Sqn.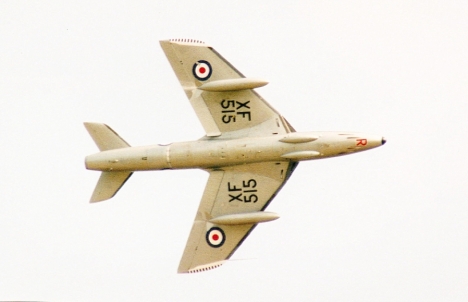 Fenton fighters 1955 - Hawker Hun4ter Mk 6

The Station was reprieved by the reformation of 7 FTS in 1979 in order to supply pilots for the Panavia Tornado which was about to enter service and was later selected for the introduction of the Shorts Tucano, designated as the Jet Provost's replacement before being closed for the second time as a result of the Options for Change Defence cuts in 1992. Again reprieved by the arrival of the YUAS in 1995, joined by the Joint Elementary Flying Training Squadron a few years later, the Station reached the milestone of three quarters of a Century of service before its closure was announced in Parliament in March 2013 as part of a rationalisation of RAF bases and this time there will be no reprieve. However it is sad to think that a Station with such a proud history is being allowed to slip away without any acknowledgement or ceremony, its passing being marked only by a Notice to Airmen issued in early December advising of the suspension of its Air Traffic Zone (ATZ) with effect from New Years Day.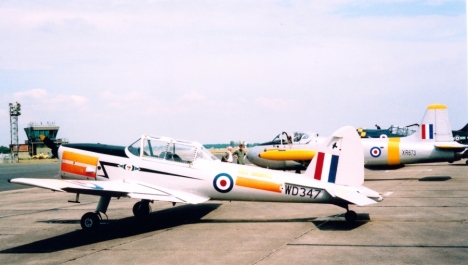 Fenton Trainers 60s - Chipmunk + Jet Provost Mk 3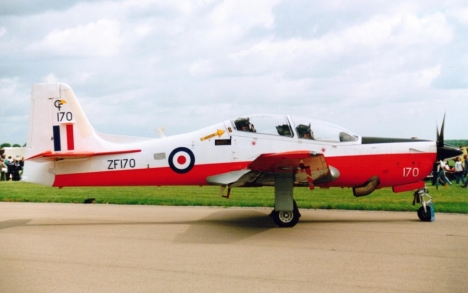 Fenton Trainers 1991 - Shorts Tucano ZF170 (notice stylized badge based on initials)
Filed Under Airshows News.
3 Comments
Rob Harrison said on the 3-Jan-2014 at 15:29
An interesting article. Reminded me of days flying in bulldogs from the Air Experience Flight operating out of Fenton! Many happy memories, and also some frustrating ones of days grounded due to fog in the Vale of York!
steve lawson said on the 23-Aug-2014 at 15:57
Come Church fenton folk lets turn it into a working musemm for the RAF with old folks home ? nature park not another failing bussiness park which we are on overload off

steve
Stuart Mason said on the 2-Jan-2015 at 19:55
Hello, was just enquiring if anyone had information regarding a rumoured air show or fly-in at Church Fenton tomorrow to mark the hand over to the new owner
Your Thoughts