26th October 2006 at 17:15
Title says it all really :) . I won't tell the story in detail of my flight up to Glasgow with easyJet, other to say that it was on G-EZDC, it was 10 minutes early and it was an excellent flight.
Now onto what I came for, the Embraer 195 G-FBEA:
After spending a little while wandering around Glasgow Airport, it was finally time to go through to gate 17, where G-FBEA arrived on schedule from Birmingham at 1215. The PAX load was quite low, for both my flight to BHX and the one from BHX, so boarding started at 1230. I was greeted by very friendly cabin crew and whilst waiting for departure, I listened to the Flybe boarding music, consisting of 3 songs, 2 of which being 'Valerie' by The Zutons and 'Fill My Little World' by The Feeling :) . Boarding was done within 10 minutes and the captain came on and did his usual talk, saying how we'd be cruising at 27000ft and our route was towards Carlisle and Manchester. That done, we pushed back at 1250.
The safety demo was done and we followed a Travel City Direct 747-300 to runway 23 (I think), where after a short delay to allow the 747s wake turbulence to go, we lined up and went. The engines seemed quite loud on 195, louder than I'd expected but it shot down the runway and the climb performance seemed impressive. We flew away into clouds, which lined most of the route: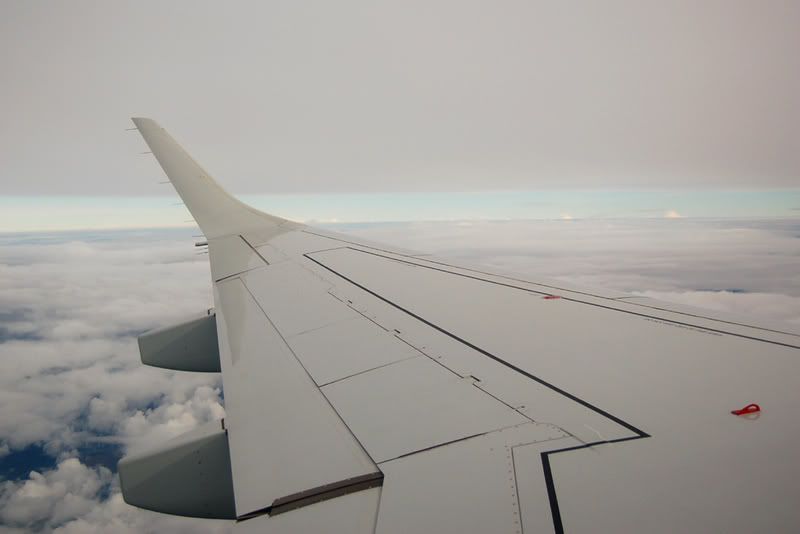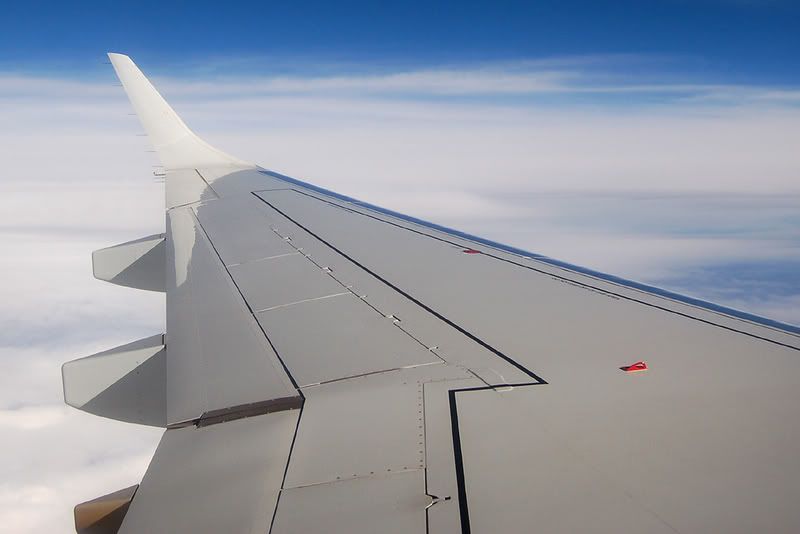 It was a short flight of only 50 minutes but there was still plenty of time for the cabin service to happen. I've found Flybe to be very efficient in doing this and the crew much more polite than any other airline. Descent started just before 1330 and we flew downwind to runway 33 at Birmingham: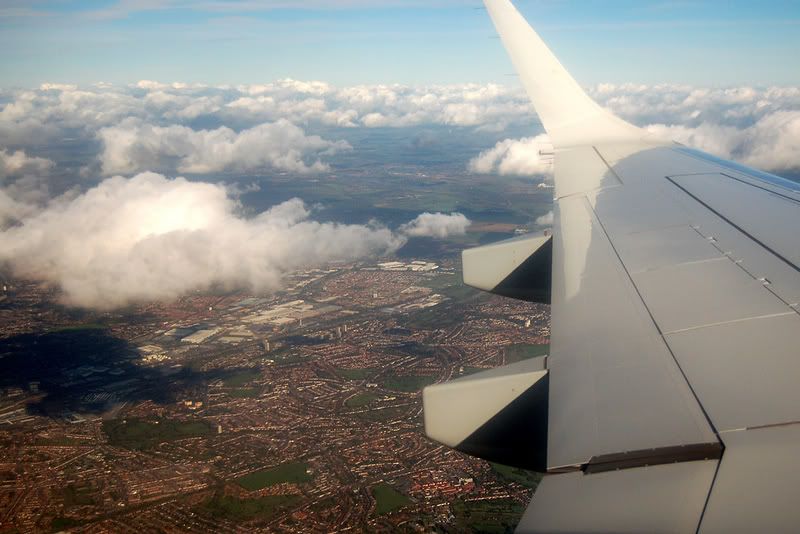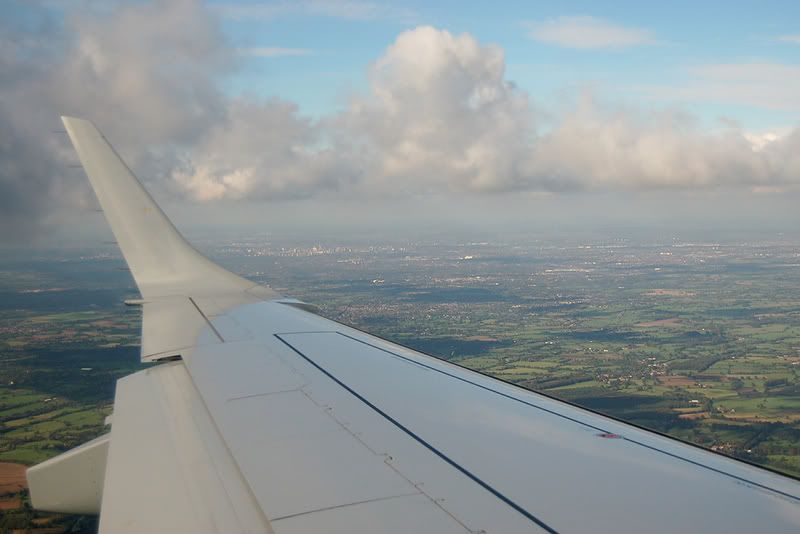 After a nice hard touchdown 5 minutes early, we wizzed back to the stand and parked up next to a Dash 8.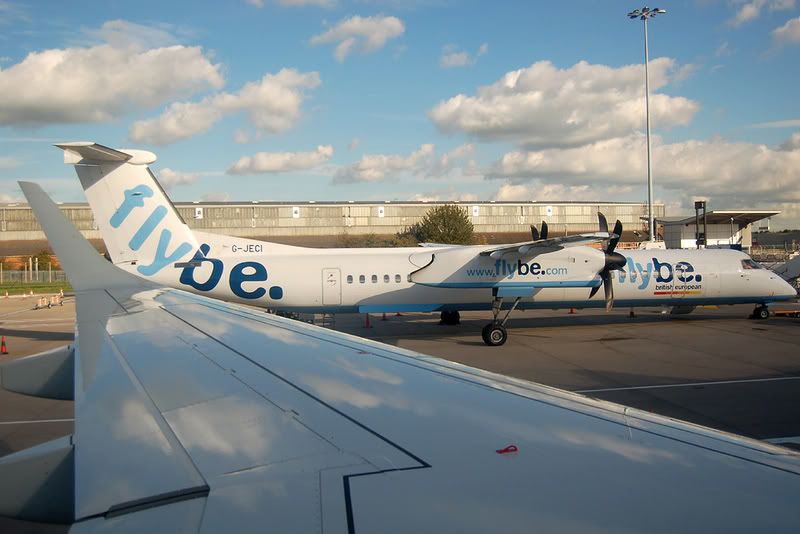 Just time after that to take this:
Enjoy. :)
Sign in to post a reply